Time—it's an elusive thing, a man-made concept, yet one that has so much influence over our lives. And as we move forward, time seems to only speed up.

A new decade is just around the corner. As the world prepares to enter the 2020s (futuristic much?), it seems fitting to reflect on the last 10 years.

But reflection can be kind of disorienting when everything feels like a blur, when recent events are hard to recall, when distant memories feel like yesterday and when minutes spent looking at a screen become years.

The 1980s were characterized by consumerism, big hair, pop icons and the rise of the blockbuster. Grunge music and gangsta rap acted as the soundtrack to the 90s. And the 2000s saw technology reach new heights, the rise of reality TV and the re-emergence of teen idols and young adult media.

But who were we in the 2010s? What defined us? What did we enjoy? What made us tick? What the heck even happened this decade? Let's recap.

1. Technology climbed even higher.
This decade saw society becoming more technologically-driven than ever before. The emergence of the iPhone and other smartphones completely altered culture. In 2009, owning an iPhone was a luxury few enjoyed. Now, most people participate in Apple's mighty empire.

Smartphones have also ignited the rise of other phenomena, like social media. Social media, a concept that has been around since the early to mid 2000s, really took hold in the 2010s. Facebook gained more traction, eventually reaching 1 billion users in 2012. Twitter exploded. Instagram became the premiere photo (and anxiety-inducing) app. Vine rose and fell, and YouTube continued its dominance.

Streaming also took hold. This decade saw more cable packages being cancelled and album sales at an all time low. Music streaming apps like Spotify and Pandora emerged. Then others, namely Apple Music, followed. Blockbuster sustained its final blow as Netflix continued to gain traction and become a platform not only for films, but also for TV shows.

2. Young Money rappers rose to prominence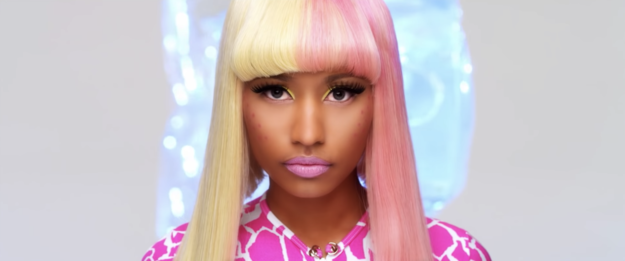 The early part of the decade saw members of Lil Wayne's label Young Money experience commercial success. Nicki Minaj, who claimed earlier this year that she would be retiring, churned out hit after hit, and Drake—well, we all know what Drake did.

3. Justin Bieber got into a lot of trouble and then said "Sorry"
After dropping huge albums like Under the Mistletoe (2011) and Believe (2012), Justin Bieber made his descent into juvenile delinquency. Drag racing, physical altercations and an eventual arrest further decreased public opinion regarding the pop star. But he came back in a big way with the release of Purpose in 2015. Now, he's married and all seems well for the Biebs.
4. Taylor Swift dominated music (and transitioned to pop)
The American Music Awards will honor Taylor Swift as the artist of the decade, and they aren't wrong for doing so. Although Swift is a polarizing figure, her influence and dominance over music for the past 10 years outshines most of her contemporaries. Red (2012) and 1989 (2014) are the kinds of albums that define a generation.

5. Dystopian flicks were all the rage
The release of The Hunger Games in 2012 increased the demand for all things pertaining to dystopian futures. Films like Divergent, The Maze Runner and The Giver all contributed to the hype.

6. The "YouTuber"/ Internet star emerged
There was the radio star, the video star and then the Internet star. Making YouTube videos became a full on profession as subscriber counts grew and content creators were able to cultivate brands for themselves. Some of the most famous Internet stars have become quasi-celebrities in their own rights.

7. Originality came to a halt
The 2010s will go down as the decade of sequels and the reboot. Originality in Hollywood, particularly in its films, has been hard to come by. In TV land, several shows have also been either revived or rebooted. Hopefully, this trend doesn't continue and new ideas take shape in the next decade.

8. The Kardashians became so powerful
The Kardashians have somehow become America's most famous and sought after family. Their influence on popular culture is nearly unprecedented ( see Kylie Jenner lip challenge).

9. Marvel did its thing
With the exception of Iron Man (2008) the entirety of the Marvel Cinematic Universe was released this decade. Love it or hate it, this franchise was a game changer.

10. Frozen
Frozen (2013) became the highest grossing animated film of all time, and for months "Let it Go" was inescapable.
Ten bullets don't even scratch the surface of what went down in this decade characterized by panic, hysteria and maybe a little too much stimulation. They leave out Miley Cyrus' *shocking* transition, Katy Perry's dominance, One Direction's influence, Ed Sheeran's intriguing rise to fame, movies like Inception and The Social Network, Adele's clout, Kendrick's rhymes, games like Minecraft, the conclusion of the Twilight films, the dominance of athletes like Tom Brady, Serena Williams and LeBron James and our growing inability to genuinely connect with others.

When we look back on this decade, what are we going to remember? More importantly, how should we feel about it?