Six Easy Ways to Feel Closer to Your Pets
---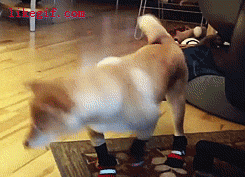 Customizable socks with your pet's face on them!
Petparty.co provides pet lovers with a way to always look down and see your furry friend's face as well as keep your feet warm! Make sure to stock up before the colder weather hits!!
Custom pillow of your pet!
One thing most college students miss from their pet is the cuddles. With the help of Doggiemerch.com, this need can be somewhat fixed. Not only can you sleep with it but this pillow can add a little personalization to any dorm room!
FACETIME
FACETIME IS A BEAUTIFUL THING!!! UTILIZE IT!! Video calling allows any pet owner to immediately feel closer to their pet.
Frame a picture
Frame a picture of your dog and keep it on your desk or bedside table. To make the frame a little more personal, decorate it with stickers of things that remind you of your pet. You can even make a collage!
Poster-sized picture of your pet!
If a framed picture doesn't help, try getting a poster-sized picture of your pet printed on petcanva.com. Throw away that poster of Taylor Swift or Ryan Gosling and replace it with your pet!!
Get a build-a-bear
Get a build-a-bear that looks similar to your pet and a recording of your pet barking or meowing and insert that audio into the record-your-voice option at the workshop. This option is for the die-hard pet fans. Sometimes a picture or video call just doesn't cut it and you need a little more to cuddle. The nearest Build-a-Bear to campus is in Barton Creek Square. Happy building!!!